The goals of the NHO Survivorship program are to identify areas of support and education directed at meeting the needs of cancer patients who are being treated with curative intent to ensure we continue to support them throughout their cancer journey and beyond.
The survivorship needs of our patients start from the day of diagnosis. In medical terms, survivorship is living with and beyond a cancer diagnosis. Survivorship support has often been provided for those with curable cancers: addressing important issues of quality of life, health promotion, and long-term care after the completion of treatment.
Survivorship continues to evolve in phases; 
Acute Survivorship
Begins at diagnosis and extends through treatment. This phase focuses on treating the disease. 
Extended Survivorship
Begins at the completion of initial treatment and continues for months after. This phase focuses on the effects of cancer and its treatment. 
Permanent Survivorship
This is a time when years have passed since treatment and recurrence is less likely. This phase focuses on the long-term effects of cancer care and the treatment of your cancer.

For some patients, the prospect of losing their hair is more than just a matter of vanity. It's an unwelcome reminder of their disease for the patient and their loved ones. Nebraska Hematology-Oncology offers the DigniCap® scalp cooling system to patients undergoing chemotherapy to help diminish the added emotional burden from hair loss.
A Time to Heal Support Groups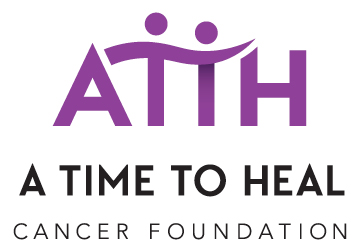 NHO patients can take part in free online classes and support for cancer survivors and their caregivers through the A Time to Heal Foundation.
Lymphedema is a common side-effect following surgery for breast cancer and other cancers. It can lead to painful swelling, usually in patients' arms or legs. NHO now utilized Sozo technology to screen for lymphedema.
When you're facing a cancer diagnosis, we know that it can impact every area of your life. Our support groups are designed to walk you through every step of your journey, from diagnosis through recovery.
You will have a dedicated NHO care team that consists of your Oncologist, Advanced Practice Providers, Provider Nurse, Infusion Nurses, and other support departments.
In addition to your care team, you will have access to Advanced Practice Providers and Nurse Navigators specially trained in the unique needs of cancer survivorship.
This Survivorship team will provide comprehensive treatment education at the start of your treatment. This education will help empower you to make informed treatment decisions. 
Your Nurse Navigator will be an additional care team member who will be available to you throughout your journey at NHO. Your Nurse Navigator will provide education, resources, and support. They will facilitate or provide opportunities for cancer rehabilitation programs and provide onsite and communitywide resources to address healthcare disparities and barriers to care. 
Opportunities to have an appointment with our Advanced Practice Provider for a survivorship care visit. This visit will encompass:
A review of the survivorship symptom assessment addressing treatment-related side effects and management. 
Referral for supportive services is dependent on the patient's individual care needs. 
Comprehensive survivorship care plan that includes:
Your diagnosis and treatment summary
Surveillance and screening recommendations for possible late and long-term side effects
Long-term follow-up care in coordination with your primary care provide
Our NHO Survivorship Program is designed to ensure that patients are leaving their last treatment set up for success. Our Nurse Navigator and other dedicated staff want to make sure that you have the resources you need to lead a healthy and fulfilling life, even after cancer.
Thank you to all of our community partners for being part of this program and donating items for our patients:
| | |
| --- | --- |
| Clean Juice - Lincoln | Good Life Fitness |
| Jazzercise | Natural Grocers |
If you would like to donate to the NHO Survivorship program, please contact Mike at 402-484-4903 or mlefler@yourcancercare.com.