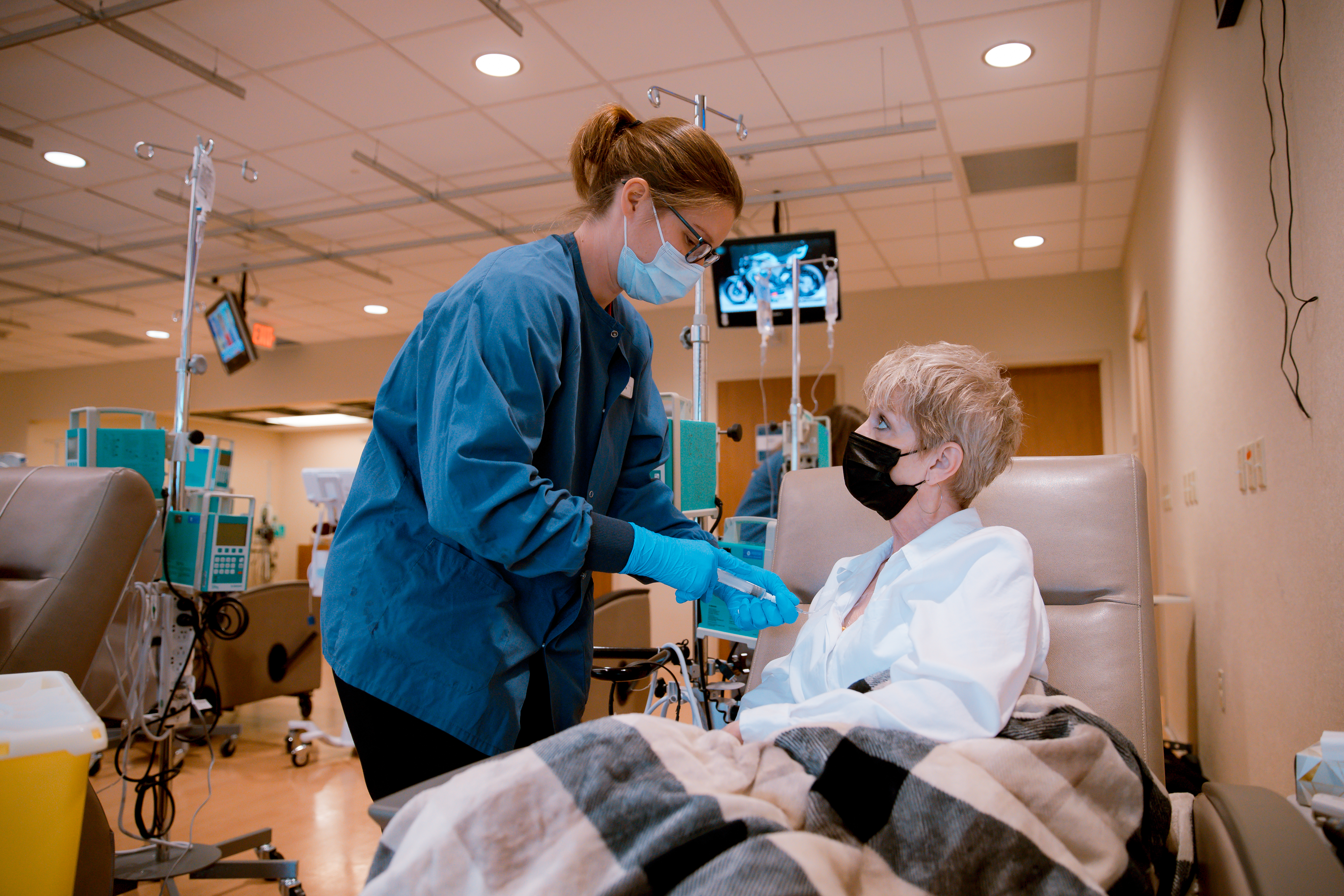 At Nebraska Hematology-Oncology, our mission is to guide and support our patients and their families through the challenges of cancer and blood disorders. Our doctors, nurses, and staff focus on providing comprehensive, compassionate care.
Our philosophy begins and ends with the belief that to best care for a patient we must first care about the person. Even understanding one step further – that the best patient care is provided because the employees of NHO also care for one another.  
What does it take to be a part of the team?
Compassion – We're looking for people who find joy in caring for others. Whether it's through your technical skills or a friendly smile – you find yourself assisting those around you at every turn.
Drive – Our list of important things is long and getting longer every day! We're on the lookout for those who are excited about being an integral part of the NHO team!
Great communication – Our clinic only functions when all our departments are working together. We need people who understand the nuances of our environment who are ready be involved in conversations that require evaluation, intention, and grace.
Teamwork – Does the collaboration of experiences, ideas, and skillsets with those around you excite you? We understand that together we can accomplish so much more than any of us can on our own!
Here at NHO we are in constant search for dynamic individuals. We understand that if any one of us falters in the above tenets, it will impact our ability to give exceptional care. That's something that's not in our DNA. As a result, each NHO employee understands this and strives to excel in these areas to be the best we can for each other and our patients.

Please submit a cover letter and resume to:

Linsey Hulbert
Human Resource & Regulatory Compliance Manager
4004 Pioneer Woods Drive
Lincoln, NE 68506              
LHulbert@YourCancerCare.com