The Oncology Medical Home (OMH), or  ASCO Patient-Centered Cancer Care Certification pilot, helps oncology practices build care models to deliver quality, patient-centered cancer care. It is designed around patient needs aiming to improve access to care, increase care coordination, and enhance overall quality, while simultaneously reducing costs. Nebraska Hematology-Oncology, PC (NHO) is participating in the OMH program to ensure our level of care is optimal and that we are continually evaluating, measuring, and benchmarking our results against other facilities to ensure that our patients are receiving the best practices in cancer care.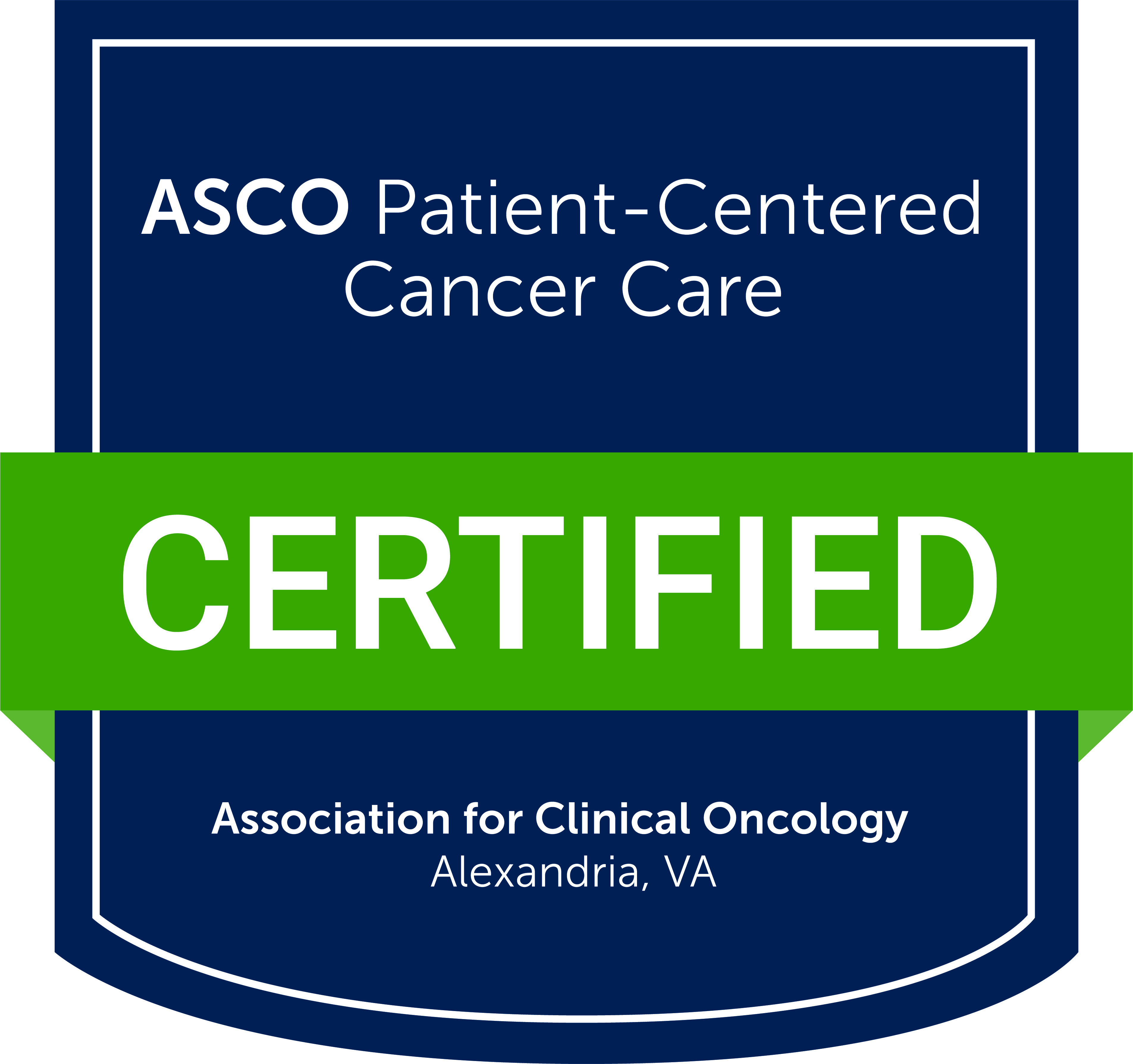 OMH GOALS
The goals of OMH are to enhance patient care experiences with active patient engagement and access to care. We are committed to providing evidence-based medicine for the very best clinical outcomes, collaborative discussions about the goals of your care, quality of life, and constantly improving patient satisfaction. Cancer care that is continuously improved by measuring and benchmarking results against physicians within the same practice as well as against other oncology groups, helps to ensure continuous improvement and adoption of best practices.
TEAM APPROACH
Our patients don't just see one person when receiving care - they see a team of professionals who work together to provide care and comfort. By working closely together, we are committed to supporting all aspects of your care. Your cancer care team of physicians, advanced practice providers, nurses, and support staff work collaboratively to ensure you have all the resources you need to treat your disease before, during, and after active treatment.
HOW TO CONTACT YOUR PHYSICIAN
NHO has a physician on-call 24/7. You may call us at 402-484-4900 at any time. During clinic hours (M-Th: 8am-5pm and F: 8am-3pm) you may select an option from our menu to connect with the member of your care team that can help you. If you are calling after hours or on weekends, please dial 0 to be connected with our answering service. The on-call physician will receive your message and return your call as soon as possible. For any medical emergency, you should always dial 9-1-1.
THE ROLE OF THE PATIENT
Your health care is a two-way street. As a patient, there are a few things you can do in order for us to give you the best possible care.
Treat staff and other patients with courtesy, dignity, and respect.
Be on time for appointments and let us know if you are unable to attend.
Be open and honest - if you have a question or problem, it's important that you talk openly with your care team.
Be engaged - Your care plan is individualized to you and is constantly changing in order to provide you with the best quality care.
It's important that you notify us of any of the following:
- ER Visits
- Hospitalizations
- Treatments in Outreach Facilities
- Outside Lab Work
- Other Changes to Your Health
THE ROLE OF NHO
We're doing all that we can to hold ourselves to a higher standard in cancer care to give our patients the care they deserve. The OMH program will allow us to continually evaluate ourselves so that we can continue to meet and exceed the expectations of our patients and families. Thank you for choosing Nebraska Hematology-Oncology.