When you're facing a cancer diagnosis, we know that it can impact every area of your life. Our support groups are designed to walk you through every step of your journey, from diagnosis through recovery. Our trained support staff work hand-in-hand with your treatment team to ensure you feel supported in every way possible. This support will have a positive effect on your well-being before, during, and after your treatment.
Nebraska Hematology-Oncology has trained, experienced staff dedicated to making sure you are supported in every aspect of your care. See below for a list of support groups that give cancer patients and their loved ones the opportunity to meet and share information and moral support. To learn more about our support groups, call 402-484-4900, ext. 103, or click below.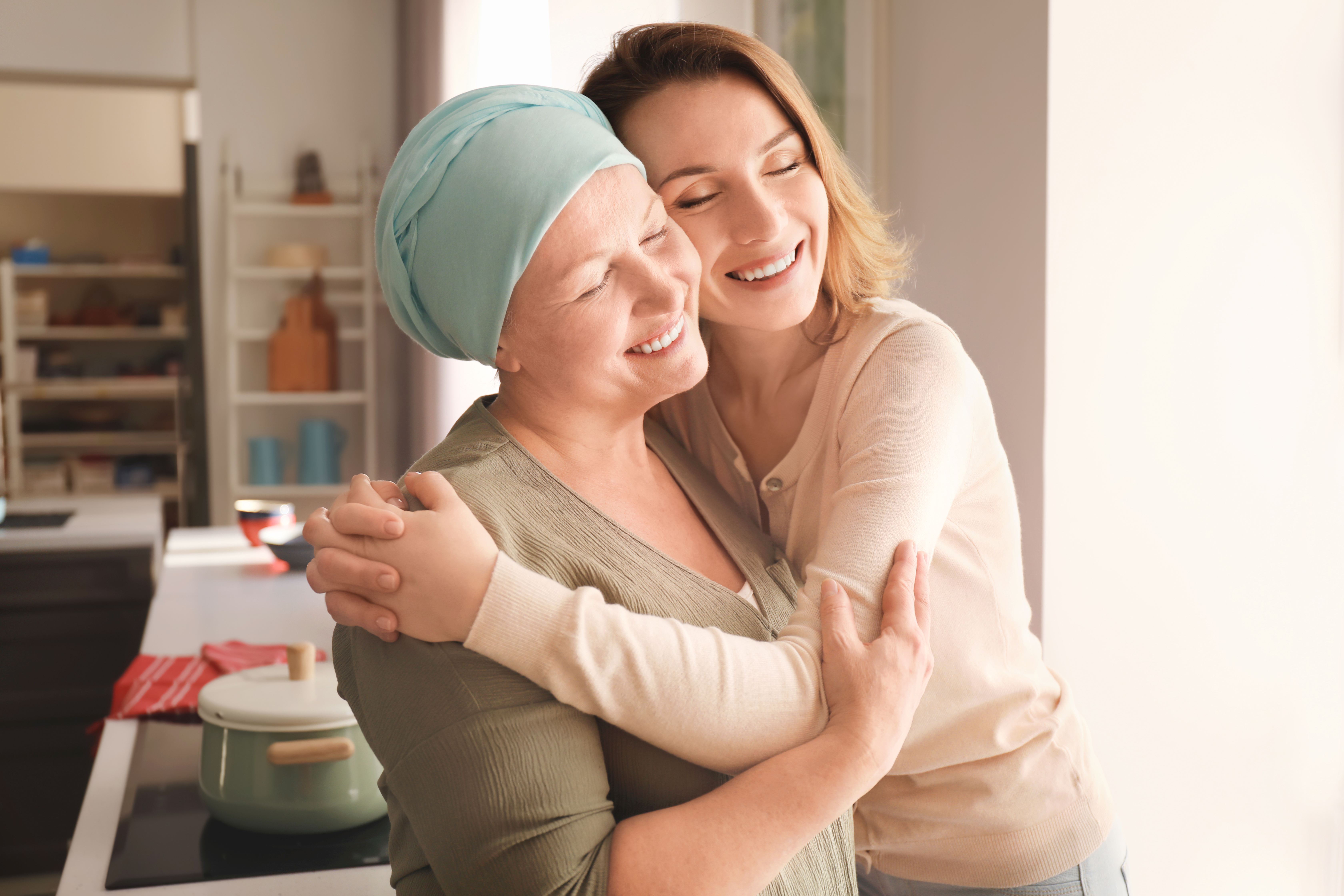 General Cancer Support Group
This support group is for anyone who has been diagnosed with any type of cancer and their caregivers. Join us to share experiences, relate with others, and connect with people going through similar situations.
This group will be facilitated by NHO nursing personnel who have years of experience helping patients and loved ones cope with all aspects of cancer. The group is free of charge to NHO patients and is held at the NHO Support Center (4001 Pioneer Woods Drive) in Lincoln.
The NHO Support Group is held on the first Thursday of every month from 6:00-7:30 p.m.
Hope Huddle - For Kids & Teens
Hope Huddle was created to bring children and teens together with their adult loved ones who has been affected by cancer. At Hope Huddle you will have the opportunity to spend quality time with your loved one while also getting to know other people that are in a similar situation. It's a powerful thing to be able to connect with other people who truly understand what you are going through. Each group will feature a different activity such as a craft, game night, movie night, etc.
This group is offered for free courtesy of NHO.
The next Hope Huddle is:
To Be Determined
Check back to see upcoming dates.
Widow/Widower Support Group
Losing a spouse is devastating and requires one of the most significant life adjustments you'll ever have to make. You are accustomed to someone's continued presence, from a greeting when you come home to having someone to share with your daily life and when they are gone, you may be left wondering where to turn. This group is designed to help people adjust to the emptiness that occurs with the loss of a spouse or partner. NHO Physician Assistant Michelle Petersen specializes in mental health and will help to facilitate this group. You can benefit from others in a similar situation to help get through these difficult times together. Classes are free to NHO patients but registration is required.
The next Widow/Widower Support Group will be Tuesday, Nov. 14, 2023 from 6-7:30 p.m. at the NHO Support Center.
Many people with cancer may notice changes in their memory and attention after cancer treatment. This class will provide strategies and tips to help improve brain fog and deal with it in daily life. Nearly three of every four cancer patients experience brain fog and this loss of clarity can be life-altering. This six-week class can give you tips on how to reshape the brain to function at its highest capacity. Classes are free for NHO patients but registration is required.
Next Class Begins October 4, 2023 and runs for six weeks every Wednesday from 3:00 to 4:30 at the NHO Support Center.
This class teaches patients everything they need to know about dealing with the appearance-related side effects of cancer and allows them to discuss with others going through similar appearance changes. From getting the right fit for a wig to choosing and applying makeup, this class will allow patients to learn tips and tricks to help them get a step closer to feeling like themselves when going through cancer treatment. The classes are free for NHO patients but registration is required.
The next class will be held on Wednesday, Oct. 18 from 5:30 to 7:00 p.m. at the NHO Support Center.