The NHO Radiation Oncology team understands what cancer patients and their family members are experiencing. We take pride in providing the most advanced radiation therapies in a comfortable and compassionate setting. 
Advances in technology and a better understanding of radiation's effects on the body have made radiation oncology a key component in cancer treatment. 
Prone Breast Radiation Therapy

Prone breast radiation therapy is a unique approach to treating breast cancer. Radiation is administered on a specially-designed table with a breast board to help a woman lay comfortably in the prone position, on her stomach with the breast hanging away from the body. The healthy breast is kept close to the body, better isolating the area for treatment. With the breast away from the body, radiation exposure to the surrounding organs and tissues like the heart and lungs is minimized. This lowers the risk of complications such as future heart disease, lung damage, and poor cosmesis. NHO Radiation Oncology is the only radiation oncology center in the region that offers prone breast radiation as a treatment option.
SpaceOAR® Hydrogel for Prostate Radiation Therapy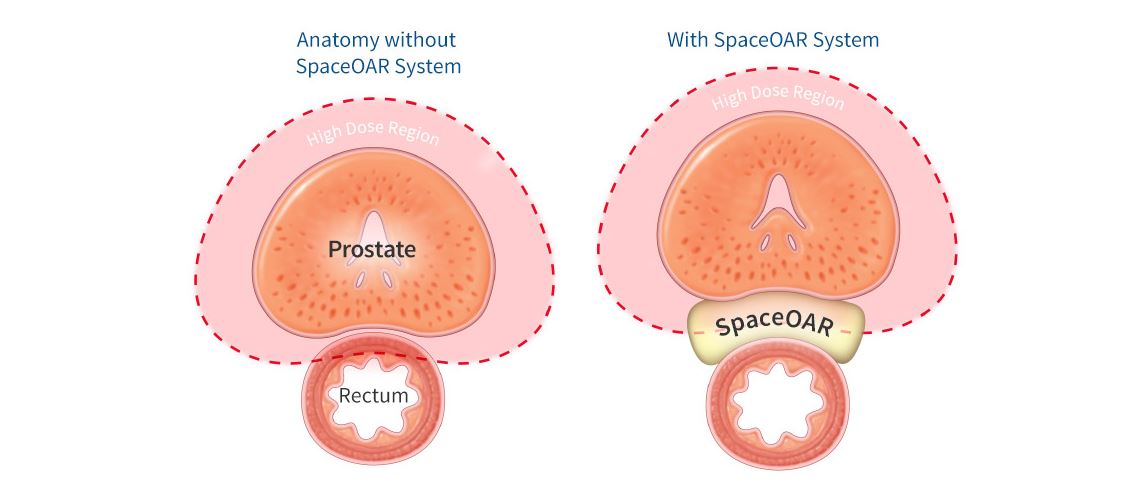 SpaceOAR® hydrogel is an absorbable hydrogel that temporarily creates space between the prostate and the rectum, protecting the rectum from radiation exposure during prostate radiation therapy. By acting as a spacer, the hydrogel pushes the rectum a half-inch away from the prostate so damage to the rectum is reduced or even eliminated. The SpaceOAR® hydrogel is placed with ultrasound guidance by a urologist at Urology, PC in Lincoln, Neb.  With SpaceOAR® hydrogel in place, your doctor can enhance your radiation treatment to better target your cancer while preserving healthy tissue to help ensure that your rectal, urinary, and sexual quality of life will be maintained.
Volumetric Arc Therapy (VMAT) or RapidArc® Radiotherapy Technology is an advanced form of IMRT that delivers a precisely-sculpted 3D dose distribution with a 360-degree rotation of the gantry in a single or multi-arc treatment. Unlike conventional IMRT treatments, during which the machine must rotate several times around the patient or make repeated stops and starts to treat the tumor from a number of different angles, VMAT / RapidArc® can deliver the dose to the entire tumor in a 360-degree rotation, typically in less than two minutes. RapidArc® uses special software and an advanced linear accelerator from Varian to deliver IMRT treatments up to eight times faster than what was previously possible.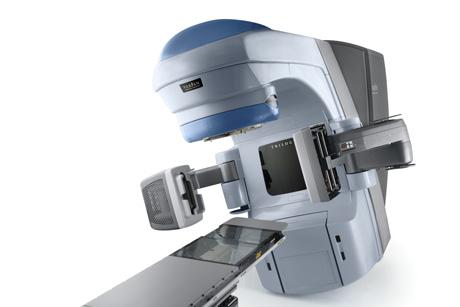 The Varian On-Board Imager® (OBI) kilovoltage (kV) imaging system is a high-resolution, low-dose digital imaging system that makes image-guided radiation therapy (IGRT) more efficient and convenient. The On-Board Imager tools enable clinicians to quickly acquire high-quality online images, identify differences in patient positioning, and apply corrections before or during treatments without the therapist having to re-enter the treatment room.
IGRT - Image Guided Radiation Therapy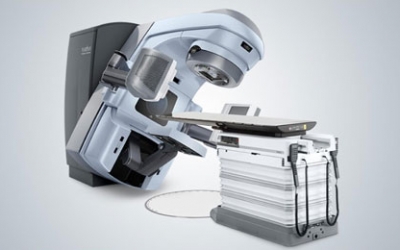 Tumors can move, because of breathing and other movement in the body. IGRT allows our doctors to locate and track the tumor at the time of treatment. With this technology, we can deliver precise radiation treatments to tumors that shift as a result of breathing and movement of structures, such as the bladder and bowels.
This also allows our radiation oncologists to make technical adjustments when a tumor moves outside of the planned treatment range. As a result, the radiation treatment is targeted to the tumor as much as possible, helping to limit radiation exposure to healthy tissue and reduce common radiation side effects.
IMRT - Intensity Modulated Radiation Therapy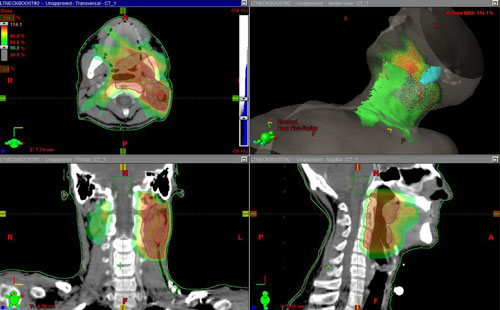 IMRT uses advanced software to plan a precise dose of radiation, based on tumor size, shape, and location. A special x-ray machine called a linear accelerator delivers radiation in sculpted doses that match the exact 3D geometrical shape of the tumor, including concave and complex shapes.
With IMRT, our radiation oncologist can adjust the intensity of radiation beams across the treatment area as needed with laser accuracy. This means we can deliver higher radiation doses than traditional radiation therapy methods while minimizing exposure to healthy tissues.
Because of its greater degree of accuracy, IMRT may be a treatment option for patients who have reached the maximum allowable dose of conventional radiation therapy and have a recurrent tumor in the treated area.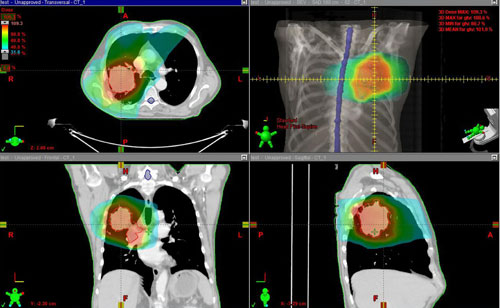 3-D conformal radiation is a radiation therapy technique that sculpts radiation beams to the shape of a tumor. This is ideal for tumors that have irregular shapes or that lay close to healthy tissues and organs.
Using this radiation technology, we're first able to view a tumor in three dimensions with the help of image guidance. Based on these images, we then deliver radiation beams from several directions to the tumor.
Matching the radiation dose to the exact dimensions of the tumor allows us to deliver a higher dose while limiting radiation exposure to surrounding healthy tissues.
This technique has been largely incorporated into intensity modulated radiation therapy (IMRT).
EBRT - External Beam Radiation Therapy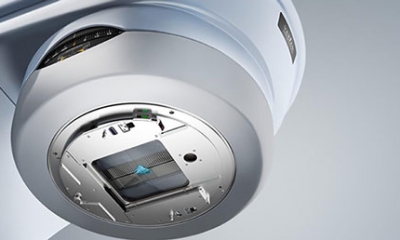 EBRT delivers high-energy rays to tumors, using a special X-ray machine called a linear accelerator. This machine allows radiation to be delivered from any angle and shapes radiation beams to the contour of the tumor.
Our radiation oncologists use EBRT to target a tumor with higher, more precise doses of radiation while minimizing damage to your healthy tissue and nearby organs. As a result, EBRT can reduce the risk of side effects typically associated with radiation treatment.
EBRT is typically administered daily over a period of usually 2-8 weeks, depending on the type of cancer being treated. Each treatment takes a few minutes and is done as an outpatient procedure.
Prostate Seed Brachytherapy Implantation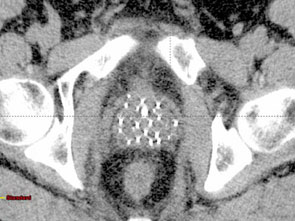 A procedure that places rice-sized radioactive "seeds" into the prostate gland. Seeds can be left in place permanently, as they give off radiation only for a specific period of time, from a few weeks to several months, and do not need to be removed once the radiation is depleted. It's important to note that there are a few limited restrictions regarding contact with pregnant women and children for patients during this "radioactive" period, but most regular activities can be resumed upon release from the hospital.
Permanent seed implants, given either alone or in combination with external-beam radiation therapy as an alternative to surgery, are one of the most popular radiation procedures in the United States due to their high success rate and limited side effects when used for prostate cancer.
Stereotactic Body Radiation Therapy and Radiosurgery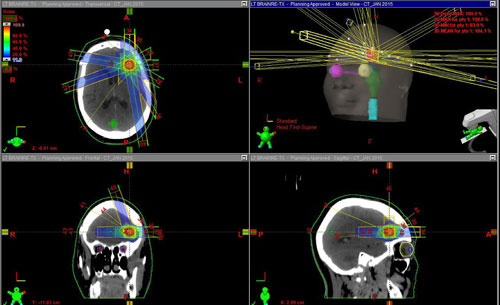 Stereotactic radiosurgery is a nonsurgical, highly precise form of radiation therapy we use to treat cancers of the brain, lung, as well as other types of cancer that require a high degree of precision.
With regular radiation therapy treatment, healthy tissue also receives radiation. With stereotactic radiosurgery, our cancer doctors can better focus the radiation on a tumor, so nearby healthy tissue is protected. This is especially important for areas like the lungs and brain.
Treatment occurs in fewer visits, usually in one to five sessions.
Patient Position Monitoring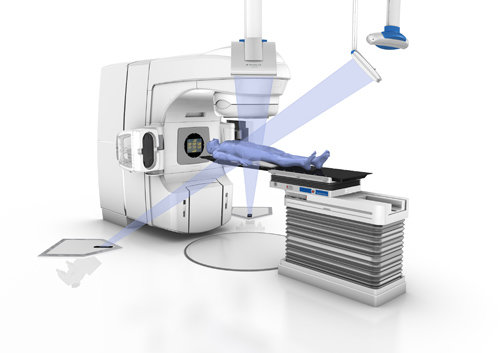 An in-room X-Ray based monitoring system that detects intra-fractional tumor motion during treatment delivery, regardless of the couch angle or gantry position. Instantaneous X-Ray imaging with proprietary 6D fusion provides fast and highly accurate positioning information and reduces the possibility of geographical miss due to patient motion or internal anatomical shifts.